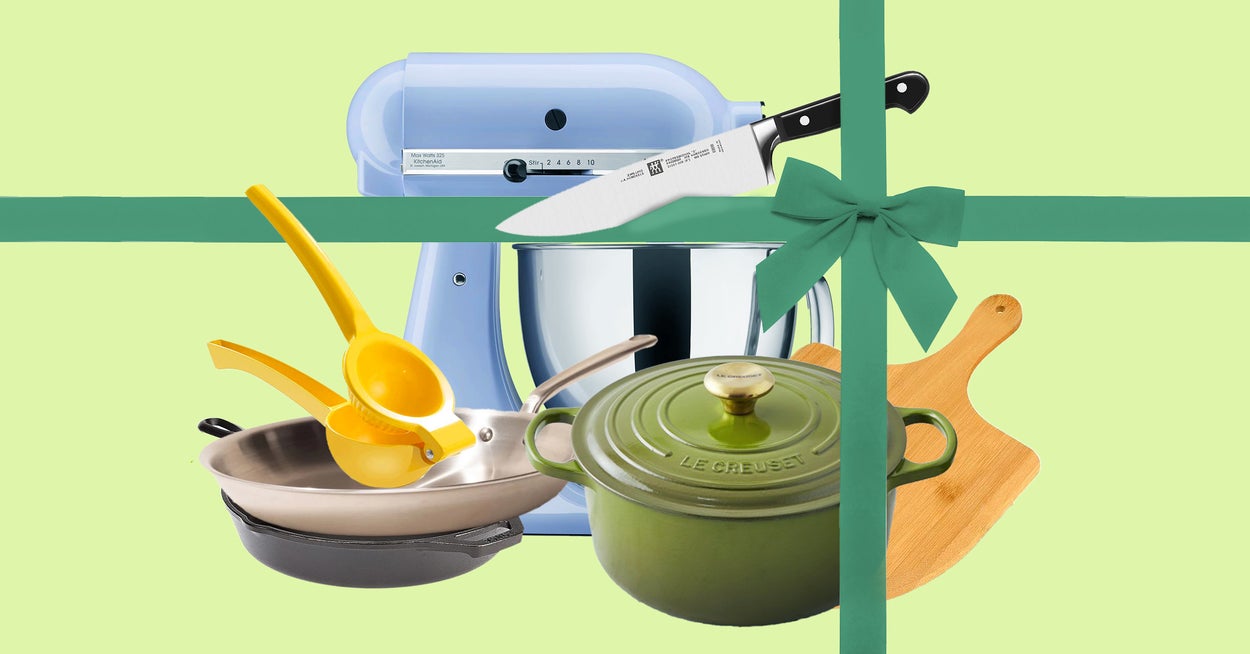 Kirsten Deneka, an impressive home cook with over 700,000 followers on TikTok, recommended a good preseasoned cast-iron skillet — a classic kitchen essential that delivers a steady, high-temperature heat perfect for cooking food evenly.
"I used cast-iron pans for everything," Deneka said. She cooks eggs, sears meat, and even puts her skillet on the barbecue. It's worth it to get a good one since you can do so much with one and it lasts forever if you care for it correctly — it's not uncommon for cast iron to be handed down generation to generation. Deneka suggested finding one that's preseasoned because most people won't want to season one themselves. (Seasoning a cast-iron skillet is essentially adding a protective layer of oil that gives the pan some nonstick properties and prevents it from rusting.)
Deneka has a Lagostina cast-iron skillet, which I couldn't find for sale in the US, but a preseasoned option from Lodge has good reviews.
Promising review: "I received this skillet for Christmas. It has become our most used item in the kitchen. We have used it almost every day, with outstanding results. We've made eggs, bacon, sausage, biscuits, cakes, steaks, roasted vegetables, chicken…you get the idea." —CoastalLady via Williams Sonoma
You can buy a Lodge seasoned cast-iron skillet from Williams Sonoma starting around $15.