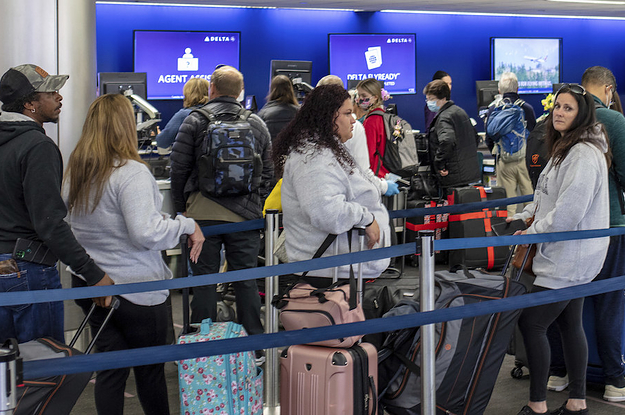 "There's a sense of panic to be honest," said Fatima Khan, cofounder of Protect Their Future, a volunteer-based group of doctors, parents, and other advocates fighting to ensure children under 5 gain access to COVID vaccines. "A lot of families are really reaching their breaking point even before this [mask] ruling.
"This was just a lot of salt to the wound," Khan added.
Just one week ago, Khan, mother to a 4- and 6-year-old, flew to see her in-laws for the first time in more than two years, a decision she felt comfortable making only because she knew everyone was going to be masked. Now, she doesn't know how or if she'll return home.
"It's so frustrating because wearing masks is not a difficult thing to do," Khan said. "It really shows how society looks at our most vulnerable. Our leaders are able to move mountains to safely bring vaccines to the adult population by following the science, but they're not really willing to do that for children."
Katherine Matthias, 36, of South Carolina, said airports and airplanes "were oddly the one place" she felt "somewhat OK" taking her unvaccinated kids in the last two years, but now the news makes it seem like "mass infection is an acceptable outcome."
"[Kids under 5] are just collateral damage in a political game," Matthias told BuzzFeed News. "Public transportation is a necessity for many people who are at high risk of severe disease — they have the right to have a safe travel experience."